Mesalt®
 Sodium chloride dressing to stimulate the cleansing of discharging wounds
Mesalt
®
 stimulates the debridement of heavily discharging wounds in the inflammatory phase by absorbing exudate, bacteria and necrotic material. This effectively facilitates the wound healing process.
Features:
For wounds with medium to high levels of exudate
Stimulates wound cleansing
Reduces the bacterial burden on the wound to manage infection
Easy to use
When to use Mesalt
Mesalt® helps manage heavily discharging and discharging infected wounds in the inflammatory phase. You can also use it for deep cavity wounds such as pressure sores.
Specifications:
| | | | |
| --- | --- | --- | --- |
| Code | Size cm | Pcs/box | Pcs/case |
| 285280 | 2x1m | 10 | |
| 285580 | 5x5 | 30 | |
| 285780 | 7.5x7.5 | 30 | |
| 286080 | 10x10 | 30 | |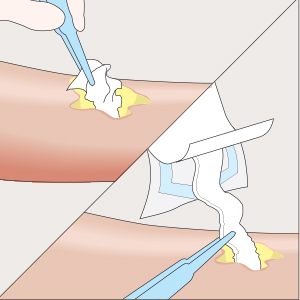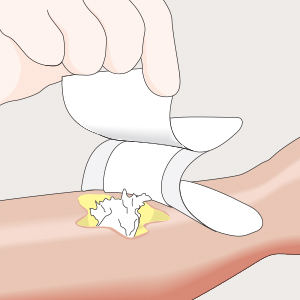 NOTE: All prices on this web site are subject to change without notice. BC Medequip Home Health Care Ltd shall have the right to refuse or cancel any orders placed for product listed at the incorrect price.

Liquid error: Error in tag 'section' - 'product-template-moreInfo' is not a valid section type