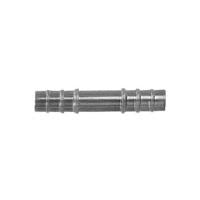 Tubing Connector, Straight, Non-Sterile
Medi-Vac® plastic connectors are durable, shatter-resistant and can help reduce the expensive replacement cost associated with breakage.
Starting from $.099 / each
They're light in weight and sufficiently transparent to allow easy observation of flow. 
Each box is clearly labeled by type and catalog number for easy identification and reordering.
Features:
Lightweight.
Shatter-resistant.
Autoclavable.
Material: Plastic.
Disposable.

Straight, Lightweight, Shatter-Resistant, Autoclavable, Transparent
Sizes Available
NOTE: All prices on this web site are subject to change without notice. Occasionally, one or more items on our website may be incorrectly priced BC Medequip Home Health Care Ltd shall have the right to refuse or cancel any orders placed for product listed at the incorrect price.