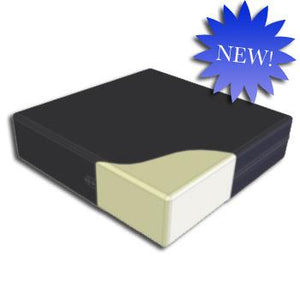 Active Plush Wheelchair Cushion No Contour
The Wheelchair cushion is a soft, economical choice for those individuals that require a highly resilient cushion, which also provides a push back quality, aiding in transfers and repositioning, in a soft and comfortable way.
The incontinent nylon cover is non-allergenic, bacteria resistant and wipes clean to help prevent cross infections. A non-skid bottom prevents cushion travel. A specially priced, additional cover is available at time of purchase.
Height: 2" or 3″
Custom sizes are available by quotation.
Sizes:
16" x 16" x 3" ACTPL663
16" x 18" x 3" ACTPL683
18" x 16" x 3" ACTPL863
18" x 18" x 3" ACTPL883
16" x 16" x 2" ACTPL662
16" x 18" x 2" ACTPL682
18" x 16" x 2" ACTPL862
18" x 18" x 2" ACTPL882