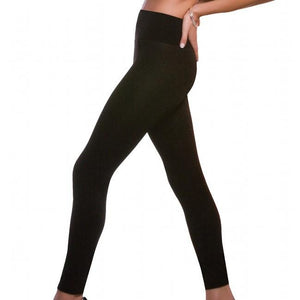 Scala Slimming Leggings
These Bio-Fir anti-cellulite, light-weight and seamless leggings give you the flexibility of wearing underneath dresses, skirts or trousers. Not only will they reduce cellulite and keep your tummy and waist area in check, but the strong compression can also help stimulate and revitalise tired legs.
Scala Bio Fir/Promise Anti-Cellulite Shapewear are the only scientifically proven garments with over 80% of tested women seeing benefits with continued wear.
* Reduction of inches around the waist and weight loss.
* Reduction in body measurements up to a dress size.
* Reduction of loose, dimpled skin and cellulite.
* Unique fabric contains Active Bio-Crystals that assist in the reduction of cellulite.
* Designed as outerwear.
* Comfortable to wear
PLEASE NOTE: Scala Anti-Cellulite Shapewear garments are designed to maintain their anti-cellulite properties with regular hand washing, however please follow care instructions as directed.
Choosing Your Size
If you are in between sizes, we recommend that you buy the smaller size (so, if you are in between small and medium, buy a size Small).
Size Guide
– Small: 4-6
– Medium: 8-10
– Large: 12-14
– X-Large: 16-18