Posted by BC MedEquip on
Posted by BC MedEquip on
Choosing a walker may be a challenge, but with these helpful tips can make your experience a breeze!
Posted by BC MedEquip on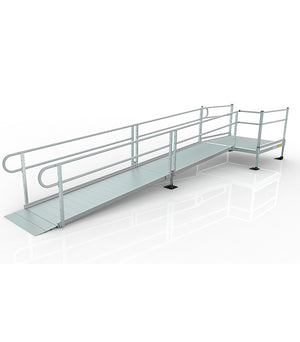 BC MedEquip uses powder coating on ramps and railings and is available in a variety of colors. Powder coating is a polyester based electrostatic spray powder coating that is widely used to paint and protect a variety of metal substrates such as steel and aluminum from environmental factors. This process can also be used to provide colour options to match existing colours both inside and outside the home. Polyester electrostatic spray powder coating is applied through a spray process where the part is electrostatically sprayed with a dry powder that is fluidized with air and then is cured. Powder coatings can...